Many women spend endless hours reading magazines and shopping online, constantly thinking that they can never look like the models before them, appearing perfectly photo-shopped in their designer duds. They think, "Why can't brands show girls like me?" Well, some brands are doing just that. But it's not just about taking real people and putting them in ads – it's about using true brand loyalists to spread the gospel of the brand to create brand loyalists worldwide.
Even Lululemon's recent snafu of having to recall thousands of black luon pants, about 17% of their overall pant inventory, didn't deter many customers from continuing to shop. Nitya D. stated "The clothing is expensive (a whole outfit consisting of pants, top, and jacket will run you like $300 easily) but it is SO worth it. I'm currently wearing my newest Lulu purchases and I am never taking them off" after stepping out of their Broadway location recently. While their reputation for quality did take a hit, their reputation for community and empowerment did not.
Beyond just utilizing over 1000 brand ambassadors to promote their apparel, Lululemon is sourcing content from their customer advocates to endorse their product. It's not just about showing their Wunder Under Crops or No Limits Tank, it is really about embracing their customer for who they truly are, celebrating their strengths, empowering them to succeed, and in turn, creating a connection with them.
Consumers can shop on their site via #thesweatlife, a user generated gallery of Instagram images, taken by Lululemon's army of followers showing off their feats of strength and flexibility. What better way to market your product than with the actual people that love it?!?!
This kind of marketing is not just about showing your customers using your product, it is about empowerment and self-esteem. There is a desire to change the conversation about women in advertising. Brands are looking to speak to their female consumers in a new way.
For decades, brands relied on marketing to women's insecurities, promising that their products would fix their problems and make their life better. Now is the time for brands to make women feel good about themselves.
Women then associate that great feeling with the brand and "magically" find themselves buying those $98 yoga pants.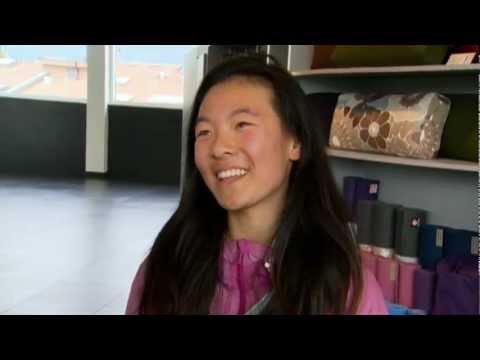 Lululemon gets to the root of why people buy particular clothes and melds that with a community atmosphere that embraces everyone. Consumers no longer want to be told by brands that they'll look like their lanky models if they buy their product. They want to see brand enthusiasts they can relate to wearing, using, and loving the product. This consumer generated content movement is yet another example that the consumer is taking control of their entire buying experience – and some brands, like Lululemon are taking full advantage.
Image Courtesy:
Sarah Haynes
wreakhavocny.com