Each of us faces an avalanche of information everyday. It picks up speed and momentum as it plows ahead. You can't ignore it. And even your best-case outcome leaves you having to dig yourself out of it. Increasingly, the feeling of adrenaline and excitement from new technology and ways to connect is facing its counterpart: exhaustion from too much stuff.
Smart marketers must recognize the shift in how consumers 'consume' and consider branding their products as part of the solution to the flood of information, activities, and resources.
The emergence of apps like GPS for the Soul shows the shift in behavior – that is, from complacency to recognition for better balance. With the press of your thumb to the iPhone photo lens, GPS for the Soul measures your heart rate and heart rate variability, which together indicate your level of balance and harmony. If you are 'imbalanced', GPS connects you to a guide (including music, poetry, art of your design) to reduce the production of cortisol.
Furthermore, beyond its connection to consumer 'goods,' the search for simplicity has made its way in unexpected areas, like health. Jeff Gordinier argued in a New York Times article last February that mindful eating might actually be the simplest and most obvious strategy to combat obesity. He said, "The simplest of acts – eating slowly and genuinely relishing each bite – could be the remedy for a fast-paced Paula Deen Nation in which an endless parade of new diets never seems to slow a stampede toward obesity."
Two ways to think about speaking to an audience characterized by an emerging desire for a quieter world with less (stuff) include:
(1) Integrate quiet into your value proposition.
(a) The World Travel Market Global Trends Report has listed "digital detox" as one of the big trends in 2013 for the hospitality industry. Many people have difficulty unplugging on vacation. Last March, the Westin Dublin introduced a digital detox package to combat the gadget addiction. Guests who partake in the package store their electronic devices in a safe and, in return, get a "detox survival kit," which includes a board game, walking map, and a tree-planting kit.
(b) Furthermore, Via Yoga, a company that hosts yoga retreats in Mexico, believes so strongly in consumers disconnecting that it offers a 15 percent discount to those who give up their smart phones during the retreat.
(2) Utilize technology to create stress-relieving experiences
(a) Walt Disney World is set to launch MagicBands this spring under its larger campaign to make visitors' trips to Disney World more integrated and customized. MagicBands are bracelets equipped with RFID chips that patrons can wear and use to store information like their room keys, credit cards, Fastpasses, and parking tickets. These bracelets not only offer Disney the data necessary to tailor each patron's experience but they also help the guest rid themselves of the stress of keeping track of all of the 'stuff.' This kind of technological innovation refocuses attention on the experience and eliminates all other potential distractions and detractors.
(b) In 2011, TESCO, a Korean food market, used technology to create a one-of-a-kind, stress-reducing experience for its customers. Understanding the behaviors of its audience, TESCO built virtual grocery stores in subway stations, so that commuters, as they were waiting for trains to arrive, could use their phones to scan the QR codes of food they'd like to buy and then pay for the food from their phones. The food was then delivered to their homes. TESCO used technology to seamlessly integrate its products into consumers' day-to-day lives. People could use their wait-times efficiently and in turn, had more time to do the things they enjoyed: a win-win for TESCO and its customers.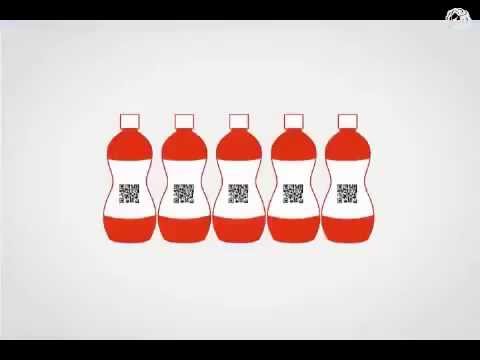 Let's face it; the information age isn't all bad. WE have access to more people, information, websites, activities, and resources than we have ever had. But there's got to be 'quiet' in the equation, somewhere. Not all mountains have avalanches, and even those that do, are mostly 'calm.'
Brands must give consumers their calm in order to continue to grow and meet the needs of their audience, no matter the product or industry.